5 hippest areas for outdoor Athens Nightlife
---
8 JUNE 2022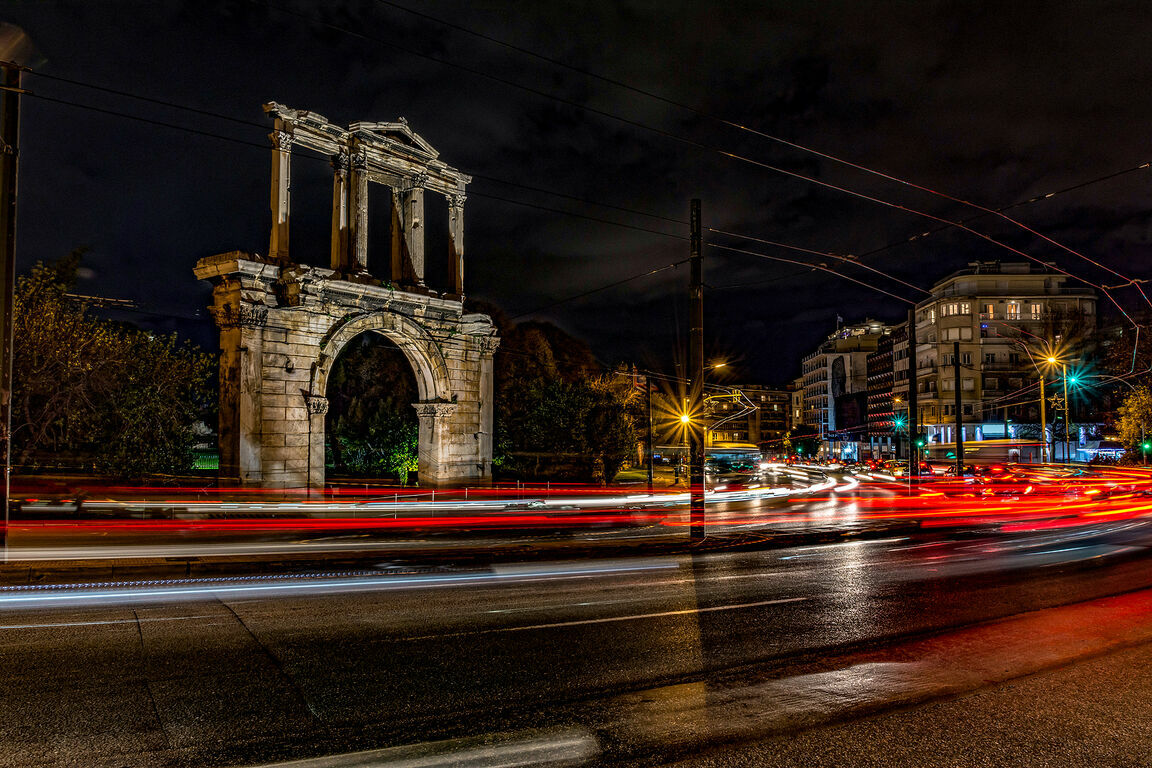 Athens nightlife is one that is incredibly diverse. Depending on what your idea of a great night out is, Athens nightlife is so versatile that it is always ready to answer that call. Athens city is an outdoor playground with a million and one things to do, come day or night. But since we are on the subject of Athens nightlife, here are some of the hippest areas to experience the more urban side of the city after sundown.
Hipster Athens nightlife

The up and coming area of Metaxourgio is within walking distance from our hotel in central Athens. It is one of the city's areas that was on the sidelines for a long time, however, in the last decade it has gradually been revived. Walking around Metaxourgio, you will see old Athenian homes, mostly in derelict condition yet adorned by graffiti and interesting street art. There are many quality eateries, bars and cafes with a laid-back attitude that bring life to this otherwise neglected area. Metaxourgeio is ideal for very casual nights out.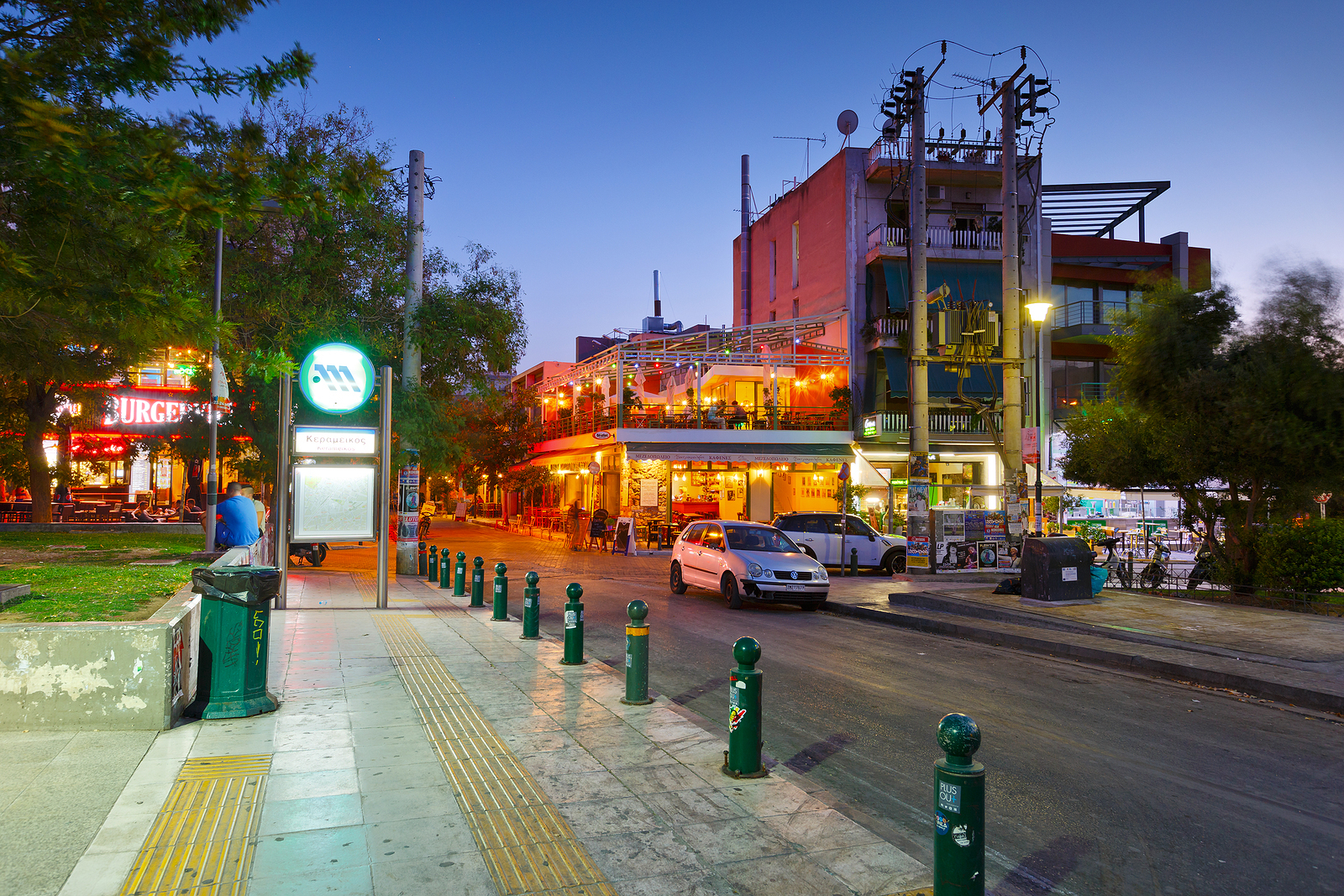 Edgy Athens nightlife
A historical area in Athens, Keramikos stretches out between Gazi, Metaxourgio and Psyri. The name Keramikos is due to it being the "potters' quarter" and is home to some extensive excavations pertaining to Athens' ancient heritage. Although the area does not have much of a night scene, it is worth mentioning since it is the closest metro station to the adjacent Gazi area which is brimming with loads of nightlife. In Gazi you will find the more edgy side of Athens, such as theme bars including rock and metal, a few electronic music night clubs for dancing that have rooftops and some LBGT venues too. If it's the famous Greek bouzoukia you want to experience, there are a couple of those too.

*Insight tip* You could easily skip the metro and walk from Candia Hotel to Metaxourgio for an early dinner, then make your way by foot to Gazi for a drink or two. The walk from the hotel to Gazi is only 20 minutes.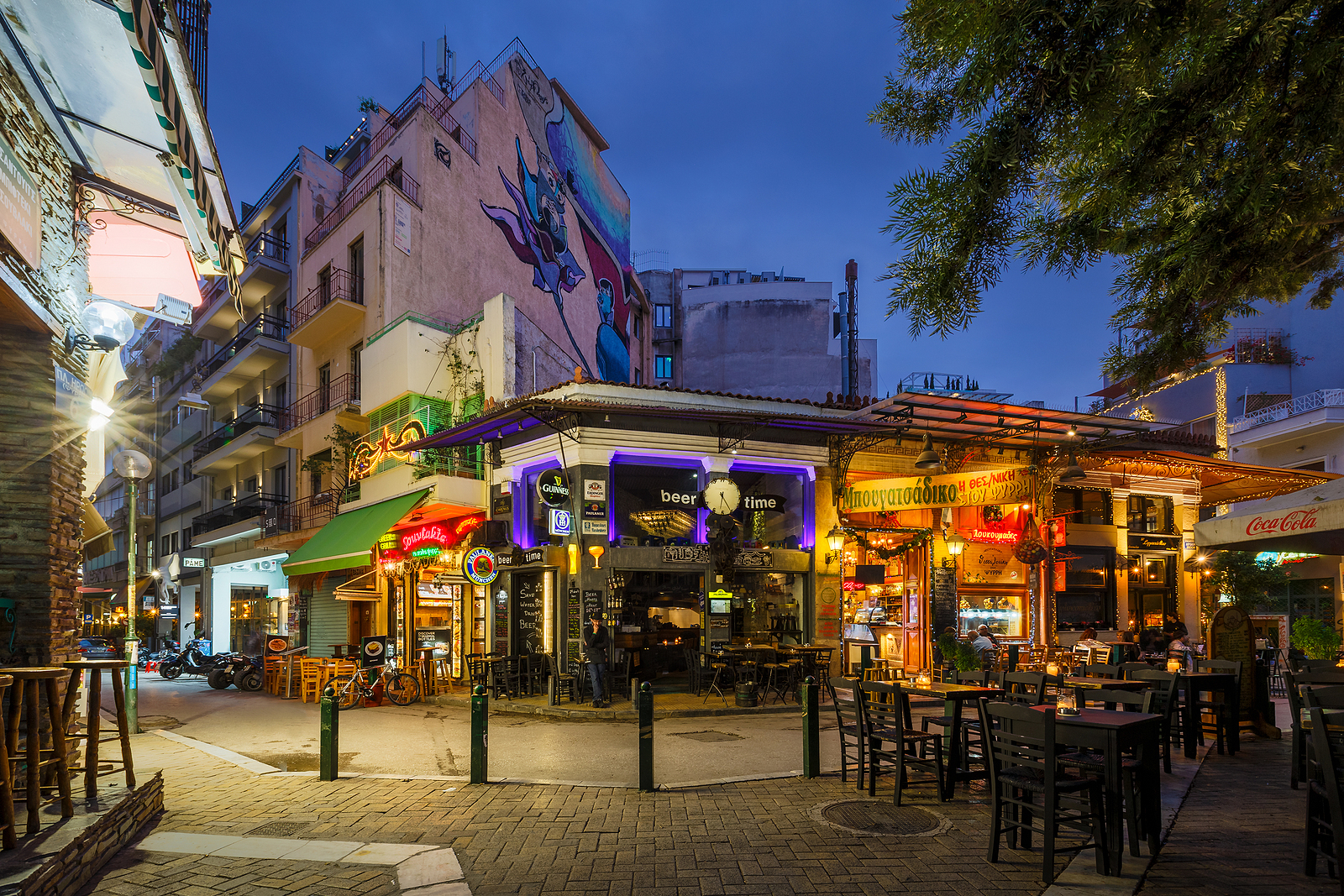 Alternative Athens nightlife
Psyri is one of the most popular areas that belong to the historical center, an area that has it all. Quality fast food outlets, sit-down tavernas and many bars amidst a plethora of hip shops and stores. It is a place that attracts young crowds and most people hang out in the pedestrian streets outside the bars, which makes Psyri, on the whole, an open air street party especially on the weekends.
Authentic Athens nightlife
Anafiotika is one very peculiar yet also very charming neighborhood on the downhill at the foot of Acropolis' northern side. Visit during the day and it is fairly quiet with its quaint cafes and picturesque tavernas, since it is a residential area reminiscent of Cycladic island architecture. Come night, Anafiotika is transformed into a paragon of authentic Athenian nightlife that has tradition at heart. Here, you won't find any modern bars; instead you will find what the Greeks call 'koutoukia', small traditional tavernas serving all sorts of meze (the Greek tapas) and local drinks, some of which also have live Greek music for a bit of entertainment. Just follow the music…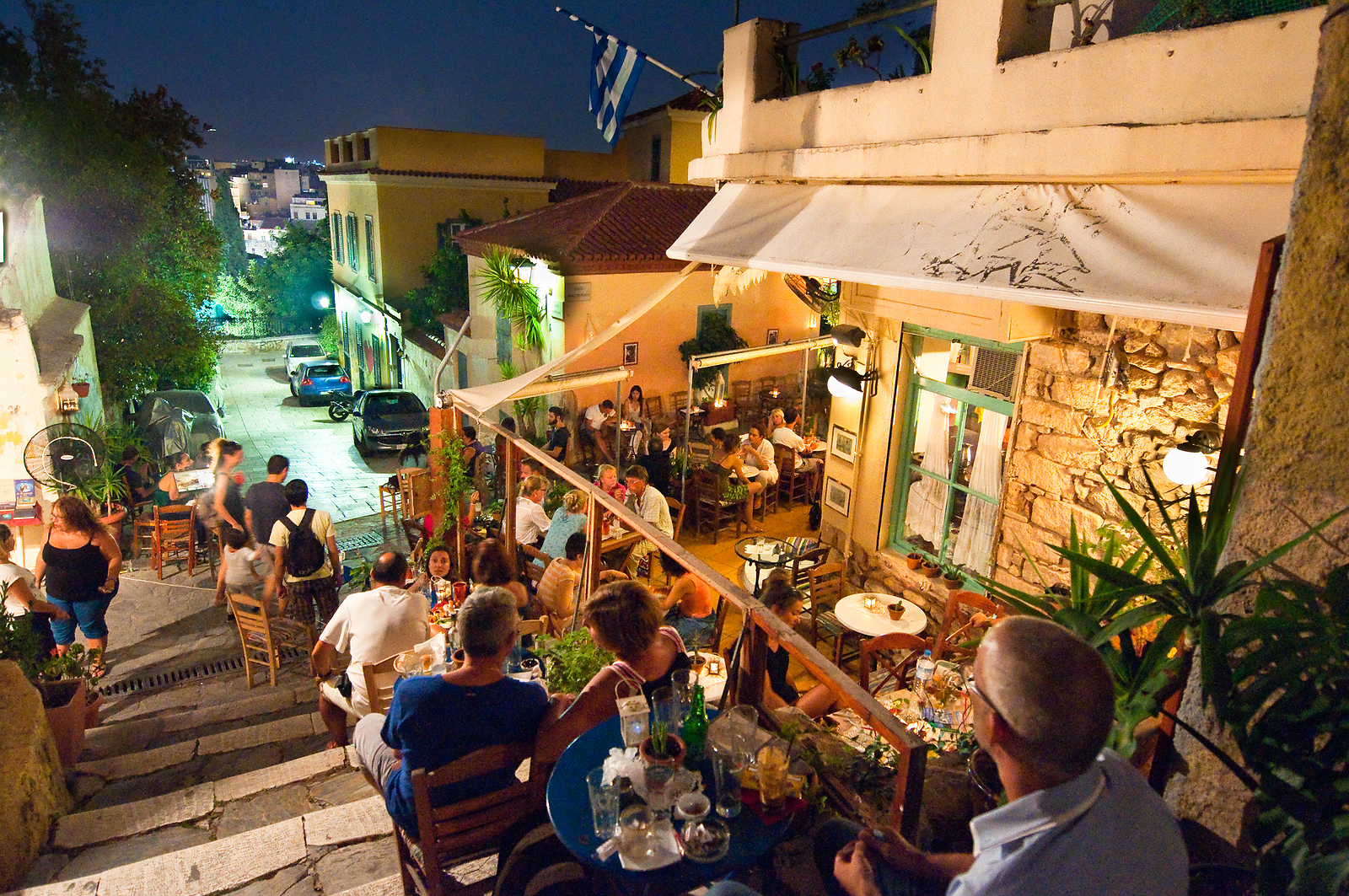 Early Athens nightlife

If you are looking for a lovely area to have early drinks, Koukaki is just the place. It is on the south side of the Acropolis and one of the most sought after districts since it has the advantage of being the closest modern settlement to the iconic landmark. It has one main pedestrian street called 'Drakou' with plenty of options for street bars and some eateries, typically with tables and chairs outside for enjoying the outdoor ambiance and people watching. Have a cocktail or meal in Koukaki, then walk up 'Erechthiou' street to be greeted by the imposing Odeon of Herodus Atticus and the Acropolis basking above it, both of which are absolutely breathtaking under the moonlight.
BACK TO BLOG