Athens rooftop with Acropolis view for late summer vibes
---
8 SEPTEMBER 2022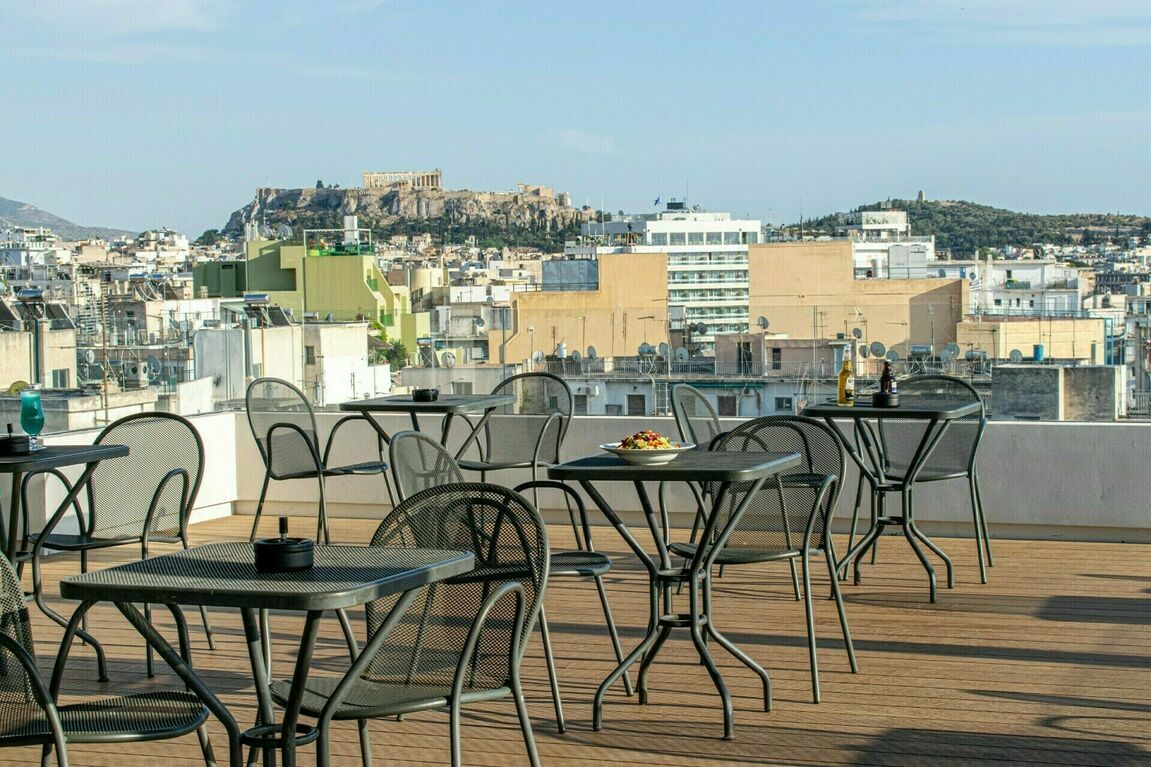 Are you visiting the Greek capital in late summer and looking for an Athens rooftop with Acropolis view? September may be an Autumn month for most of the world but not for Greece. For Greeks September is essentially late summer since the weather is actually at its most pleasant. Plenty of sunshine, milder, more bearable temperatures than peak summer and little to no rainfall which makes spending time outdoors an absolute joy. And when in Athens, the most quintessential leisurely thing to do is soaking up the ambiance of an Athens rooftop with Acropolis view, like the one we have at Candia Hotel.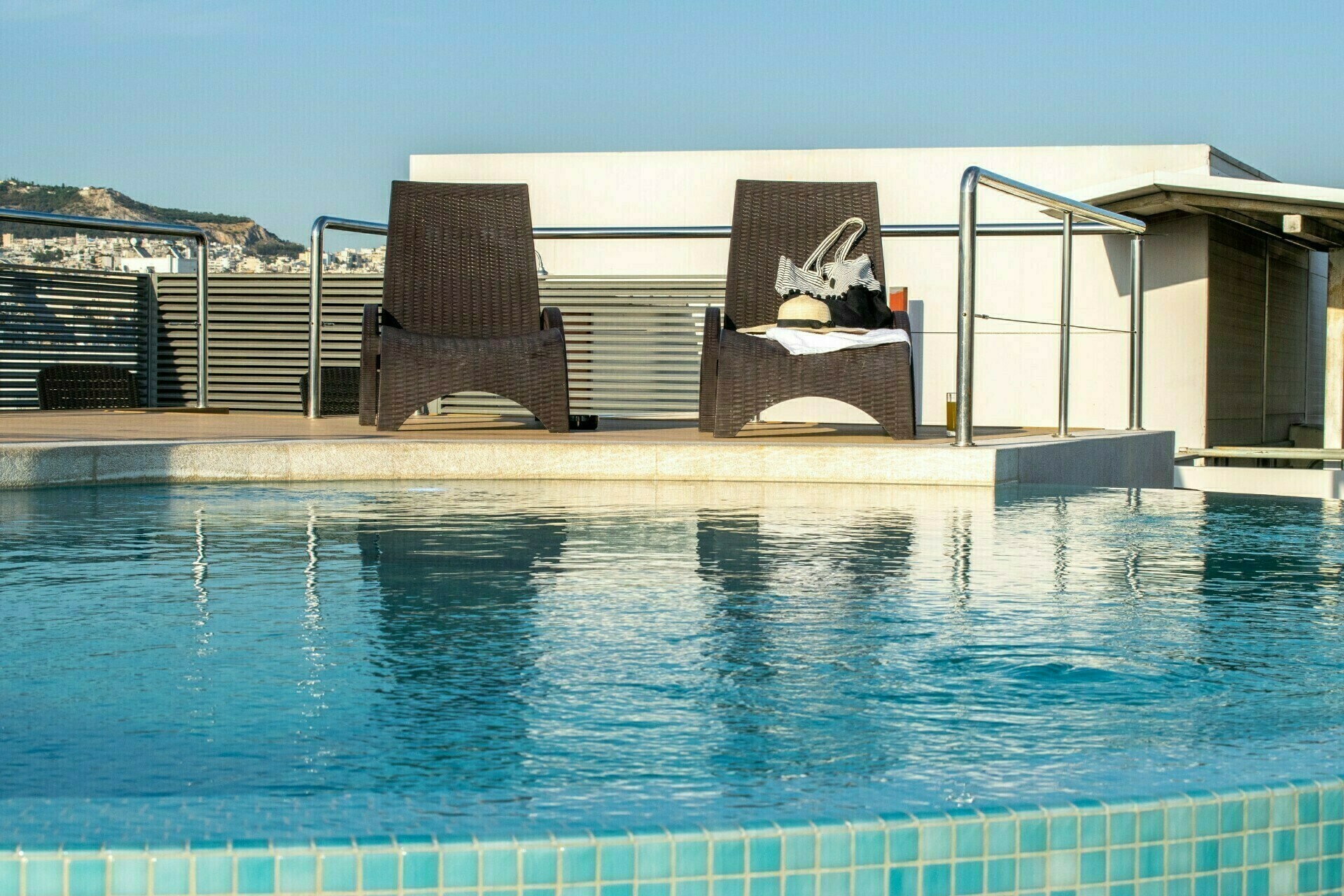 Make your way up to the top floor, find your preferred spot and just sit still for a while absorbing the city skyline views that include the iconic Acropolis. If the late summer sun proves to be challenging at midday, the good news is that our rooftop also comes with a pool and sun loungers for amplifying your summer tan just a little bit more. Whether you enjoy sitting in the sun to get that sunkissed-glow or you prefer the shade the pergola provides, you need not lift a finger. You can order your preferred refreshments and beverages from our bar as well as snacks and light meals from our restaurant so that you can fully enjoy our Athens rooftop with Acropolis view to the brim.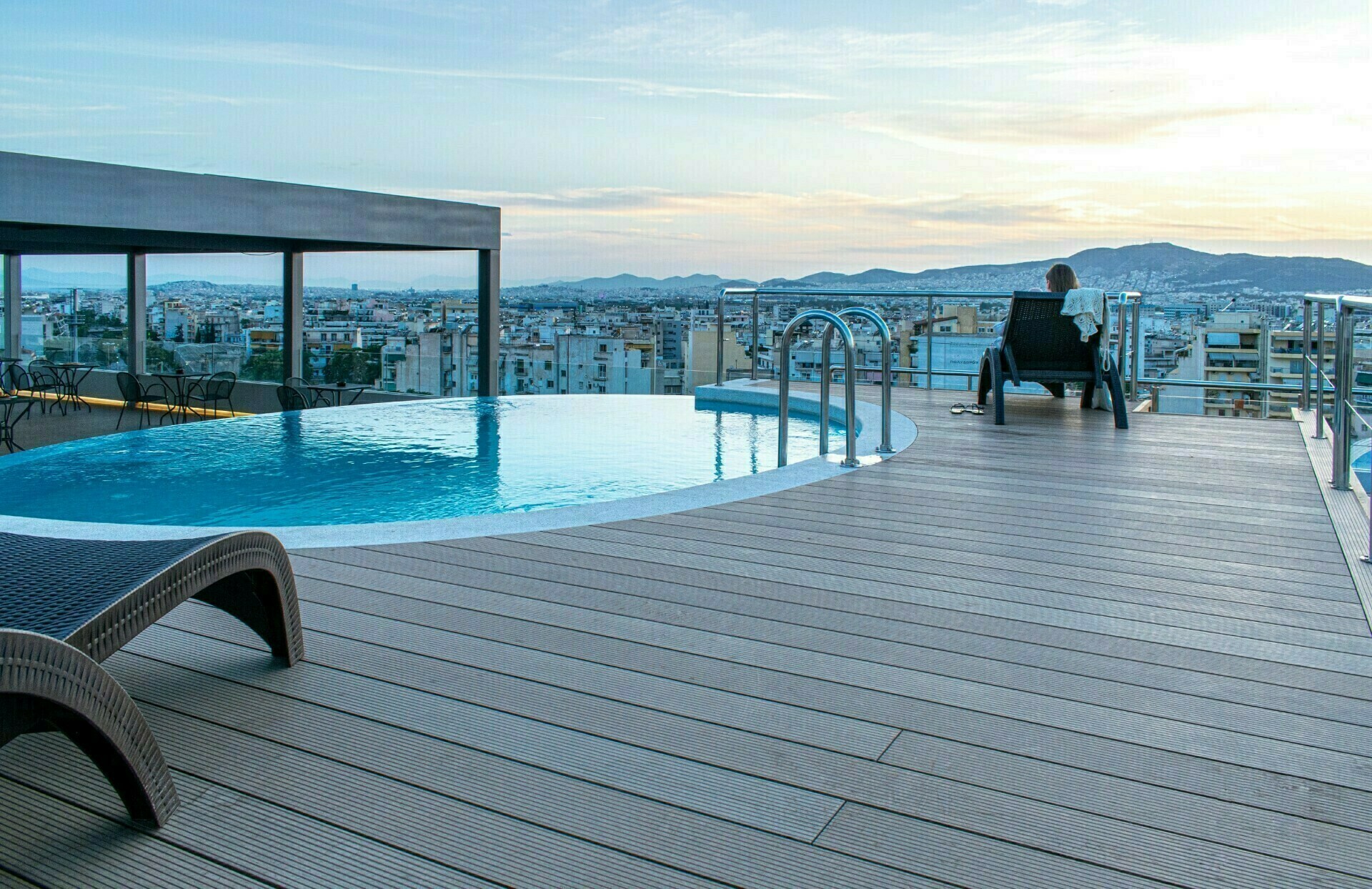 Come evening, the atmosphere changes just like the sky turns from bright blue to orange, pink and purple as the sun begins to descend at sundown. The scenery becomes more magical than ever, as the darkness of the night gives the city new life through the lights, the stars and moonshine. Order a glass of local wine or your favourite cocktail and let all your worries go instantly as you gaze upon the illuminated Acropolis citadel and Lycabettus Hill which are all the more enchanting.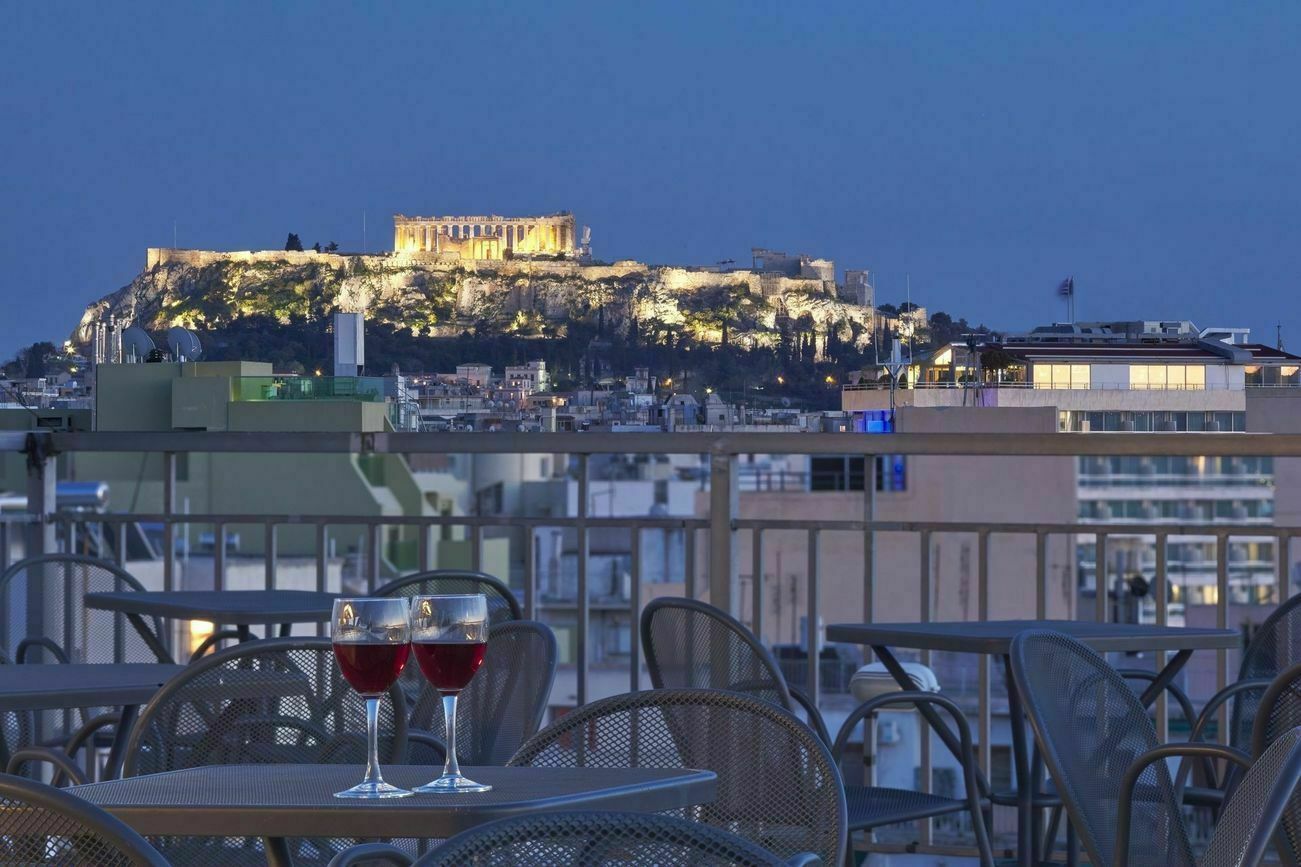 What's more is our central location allows you to easily come and go whenever you please. Being a short walk away from the metro station of Metaxourgeio means you can be in the historical center of Athens within a couple of stops. So you easily explore all the things to see in Athens plus check out the shopping high street of Ermou and admire the Evzones that guard the Parliament in Syntagma. go out for an early dinner to sample the local gastronomy in the historical center and still get back in time to enjoy a late night cap at our Athens rooftop with Acropolis view while you replay all the day's memories in your head and plan next day's ventures. If you feel like walking around Metaxourgeio neighbourhood, you will find many quaint places to peruse and sample the outdoor coffee scene that is a popular pastime in Greece. It is one of the hippest, most up and coming districts in Athens, where typically various abandoned neoclassical buildings have been adorned with street art and graffiti, breathing new life into them.
Kindly note that our Athens rooftop with Acropolis view is open until the end of September.
BACK TO BLOG